Ten years.
Its been 10 years since the tragic day when 19 hijackers viciously and blindly crashed planes into the World Trade Center, the Pentagon, and a field in Shanksville, Pennsylvania, corrupting perception of a pure religion by claiming the acts in the name of Islam. The attacks left 2,819 dead of 115 nations, and a country in fear and despair.
From that day on, America would never be the same.
Being a Muslim American, I am very fortunate to be raised in a country that decrees all men are created equal, despite the presence of controversy in that statement. I was born and raised in Philadelphia, a city with a fairly diverse population. As a kid, I was taught to respect all people despite their ethnicity or religious backgrounds. In fact, diversity lies in my family as well; I have an aunt who is Italian, I have family residing in Africa, and personally I'm Pakistani. I learned how to be open, how to trust, and learned the universal principles that are common in every person.
The morning of September 11th, 2001 was just like every other morning. It was the beginning of my second school year, I was a first grader, only six years old. I woke up at 6:45am and went to school. What began as an ordinary day rapidly turned into the worst. My Dad came to pick up my cousins and I from school, since, as the news of the attacks spread, we were dismissed early.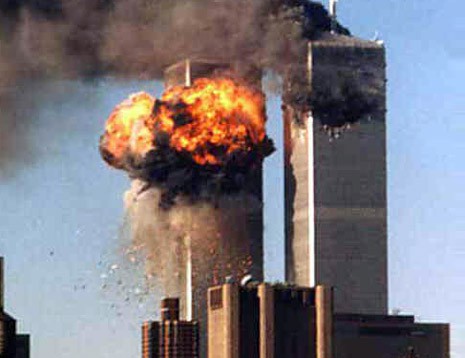 It seemed like something out of a movie. It just didn't seem real. But it was, and after that my life changed.
I was no longer free to be a child. Thoughts of right and wrong infiltrated my brain. Who is friend and who is enemy? Who is the attacker and who is the victim? Questions I shouldn't had to have asked myself at that age. Questions like; "Who are Muslims and who are terrorists?" or "Is there even a difference?". Questions against my own faith.
I couldn't hide from the fact: Americans had every right to hate Muslims out of ignorance. People had every right to call me a "camel-jockey", a "Muslim faggot", "Osama's son" - because it wasn't their fault they didn't know the true meaning of Islam. The fact is, its ours.
We as Muslim Americans for the past 10 years have carried and for the foreseeable future will continue to carry the responsibility of defining Islam. Don't get me wrong, 9/11 was not the fault of anybody but terrorists. I repeat: TERRORISTS. The word "Muslim" should never be antecedent to the word "Terrorist". The terrorists who attacked on 9/11 were not Muslim, because true, practicing Muslims know the virtue of tolerance and the sin of murder. And by blasphemously connoting these two words with their corrupt intentions, these terrorists blemished a pure religion.
In the past 10 years, hostility towards Muslims has increased. But this doesn't mean we Muslims should fall back. We shouldn't add fire to the fire already created by continuing to ridicule the seriousness of these acts, and this sentence is mainly dedicated to my fellow Muslim youth. People had every right to call me those names because they didn't create them, we did, and we agreed upon them. We created the atmosphere of misinterpretation. Our "jokes" that we are related to Osama, or our "parents are ragheads", were taken advantage of, and are now being used against us. Because of our immature comments, we have given others the opportunity to capitalize on our weakness of simply wanting to fit in.
Enough is enough. For some of the fellow young Muslims, listening to their own jokes being repeated by others has gone too far. They've realized that they created the monster. For other young Muslims, they've continued to corrupt the perception of Islam by false representation.
I truly believe the solution to the end of
Islamophobia
, the fear of Islam, lies in the Muslim youth. We have to represent our religion for what it is, not what others think it to be.
10 years have past and 10 years have escalated Islamic hatred. The only end is through the abolishment of ignorance. People shouldn't have to inform themselves about Islam, we, as Muslim Americans, need to act as the catalyst of that change. It is our responsibility to be the teacher, because the classroom rule is as follows - when the teacher speaks, the student must listen.
______________________________________________________
I had an interview with The Philadelphia Inquirer regarding the post 9/11 status of Muslims. Read it here:

Inquirier: U.S. Muslims Reeling From Ostracism After 9/11